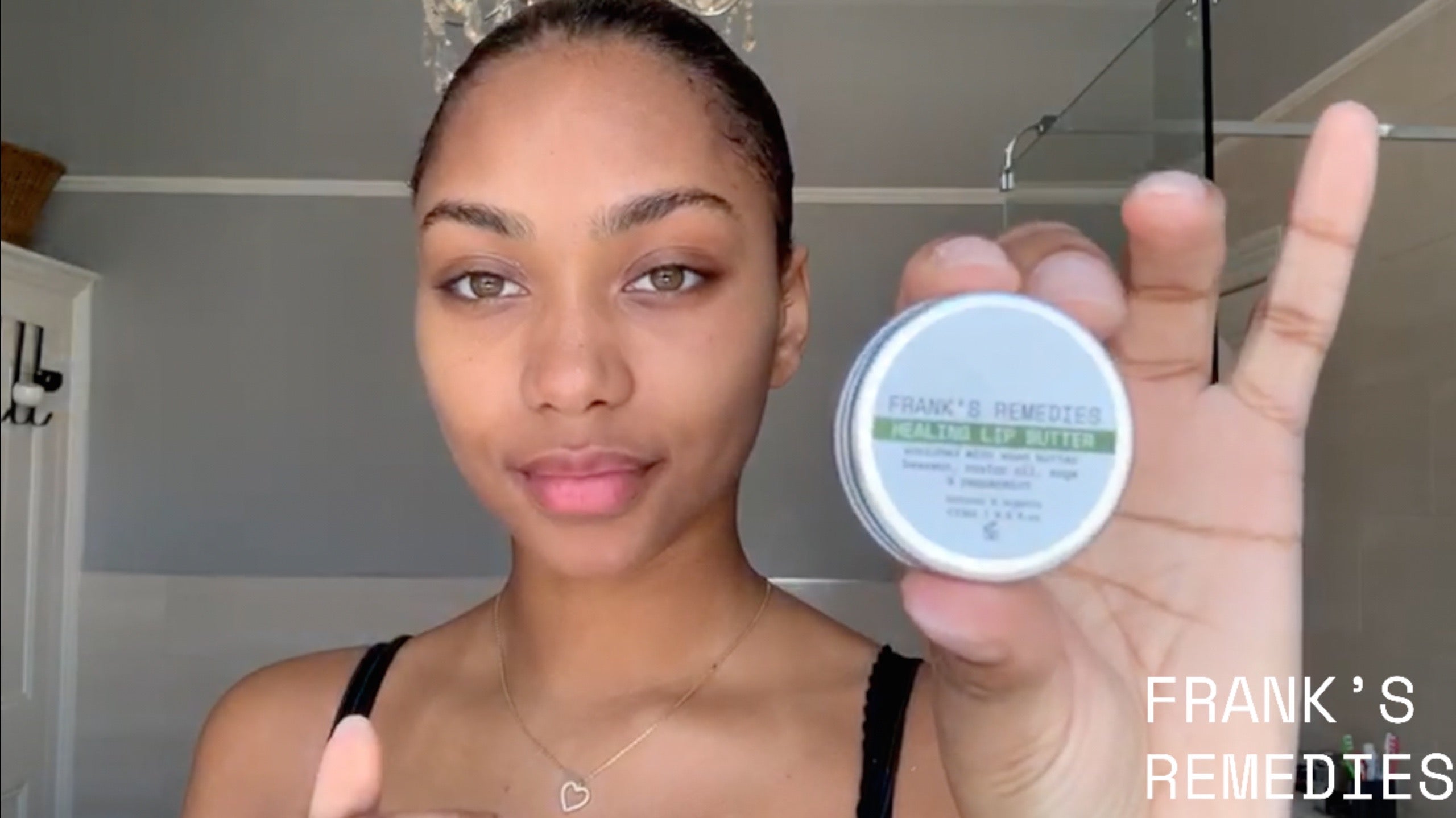 30-Day Money Back Guarantee
Purpose
BENEFITS
Super protecting Shea butter, known for its restoring powers, gives your delicate lips long moisture and protection against harsh weather conditions. The combination of Lemon, Rosehip, Castor oil and other essential oils work together to reveal your natural pink pigmentation, while peppermint simulates healthy lip circulation - giving you a natural healthy look and plumpness to your lips.
NATURAL POWERS
HOW TO USE
Using your fingertip, apply lip butter in circulation motions across lips.
FULL INGREDIENT LIST
Butyrospermum parkii (Shea) Butter, Beeswax Yellow, Ricinus communis (castor) seed oil, Rosa canina (Rosehip) fruit Oil, Glycerine (Veg), Glycine max (soybean) oil, Lavandula angustifolia (Organic Lavender) Flower Oil, Mentha piperita (Organic Peppermint) Leaf Oil, Salvia officianalis (Sage) Leaf Oil, Citrus limon (Lemon) Peel Oil, Tocopheryl acetate (Vitamin E)
Social Impact - Your custom helps support school students
Our profits go into help funding, Frank's Glow Up Project. An AQA accredited in-school wellness program, helping address body image concerns & low self esteem for 11- 15 year olds - supporting them to be the best version of themselves! | Find out more
Get 100 points for signing up | Tap here
Complete quick & easy missions to earn remedy points & get money off vouchers!
FAQ'S
How do the products work?
Our experience led formulas are crafted with nature and ancient wisdoms - using the Earth's most effective ingredients that have demonstrated efficacy through thousands of years & are backed, and verified by extensive global research
How long does it take to see results?
Our customers have said to have seen a difference in their skin immediately after using, by looking more healthy in appearance. However, it normally takes 28 days for the skin to go through a full regeneration cycle to see optimum results
Can you use Frank's Remedies underneath make up?
Absolutely, our customers do this & say it helps treat, protect and also minimise the effect make up can have on stressed / spot prone skin
Can I get free advice on what products are best for my skin?
Absolutely, Frank's Remedies has a hotline for just this! Message a skin guide on WhatsApp: +44 7838 025541 or orders@franksremedies.com 
SHIPPING & RETURNS
Free UK Delivery
Get free uk standard delivery with orders over £35
30 Day Money Back Guarantee
If you don't see any imprimprovement after 30 days of use, get a full refund of the purchase price
Get in touch
• Instagram: @franksremedies
• Email: orders@franksremedies.com
Order tracking
Once your order is dispatched you will receive tracking details of your parcel
FRANK'S BELIEFS
Guided by experience
Stress skin specialist | Our formulations are crafted using ancient wisdoms, founder first-hand experience, with efficacy backed by ethnographic & scientific research
Ethical & responsible
100% vegan skincare. We craft waterless formulas (where suitable), with ethical & sustainable ingredient sourcing & fully recyclable or biodegradable packaging
Social impact
We support 11-15 year old students with mental wellness, through our AQA accredited in-school program. Along with helping to improve the lives of young people
Amazing lip balm
As a smoker I had noticed my lip colour over the years had become darker than it used to be. I have tried numerous different products in the past, but after using this I could see a difference in my lip colour. They look more rosier and feel soft.
I apply this once in the morning and don't need to reapply for most of the day.
I would definitely recommend this product to anyone wanting to get their natural lip colour back
Let's help you figure it out
Discover the skin solutions you need.
8 questions. Less than 30 seconds!
Take Skin Quiz