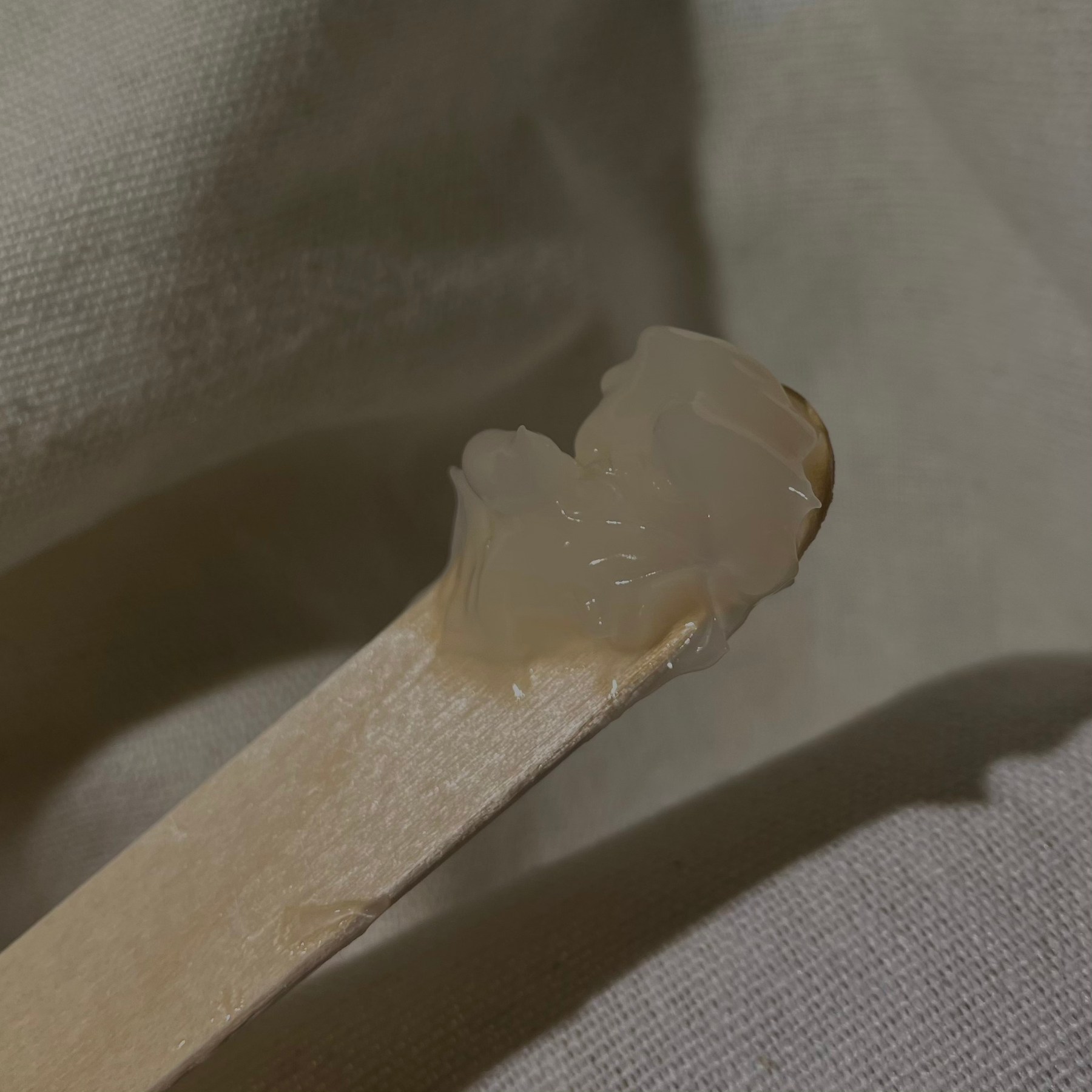 ✔️ helps clear post inflammation marks for clearer, even-toned looking skin
✔️ helps weightlessly calm & soothe signs of stress to reduce breakouts
✔️ helps reduce excess oil, for matte skin that is bright & hydrated
enriched with aloe vera, seaweed, rosehip + vitamin e
redness spots oily skin anti-acne blemishes
30-Day Money Back Guarantee
Purpose
Clearing & soothing treatment gel for skin showing signs of stress. Helps protect skin from environmental stressors, defend against breakouts & give a matte complexion.
50ml | 1.7 fl.oz
Natural benefits
• Balinese Organic Aloe Vera Gel – weightlessly calms & helps nurture skin in need of attentive care, while helping protecting skin from environmental stressors
• French Seaweed – helps absorb excess oil, smooth un-even skin & clear blemishes for brighter, healthier appearing skin
• Indonesian Lemongrass - has unique anti-fungal, antimicrobial and antiseptic properties that allows it to be natural astringent, helping to minimise the appearance of large pores & be an effective spot treatment
• German Calendula & Chamomile – naturally rich in salicylic acid, helps gently clear blocked pores, while it's calming anti-inflammatory & anti-irritant properties help relive stressed, breakout-prone skin
How to use
Use 2-3 pumps of the face Gel. Apply all over face – in upward motions to improve blood circulation, and simulate muscle activity. Rub your hands together & use them to gently pat your face until dewy.
Tips from customers
• Can be used as an alternative moisturiser for oily skin types
• Use after shaving to help soothe & minimise irritation, while replacing lost moisture
Ingredients
Aloe barbadensis Leaf Juice (Organic Aloe Vera), Glycerine (Veg), Melaleuca alternifolia (Organic Tea Tree) Leaf Oil, Chamomile extract potentised, Phenoxyethanol & Ethylhexylglycerin, Carbomer, Fucus vesiculosis (Seaweed) Extract, Polysorbate 20, Rosa canina (Rosehip) fruit Oil, Citrus grandis (Grapefruit) Peel Oil, Extrapone Pink Grapefruit GW, Calendula officinalis (Calendula) Flower & Helianthus Annuus (Sunflower) Seed Oil, Cymbopogon Schoenanthus (Lemongrass) Leaf Oil, Tocopheryl acetate (Vitamin E).
"I recently have had a really bad flare up of acne along my jawline. Really sore red bumps. This gel initially helped clam down the spots and over time has helped the acne clear up and is leaving my skin underneath feeling very healthy!" - M. Gibbs, UK Customer
Social Impact - Your custom helps support school students
Our profits go into help funding, Frank's Glow Up Project. An AQA accredited in-school wellness program, helping address body image concerns & low self esteem for 11- 15 year olds - supporting them to be the best version of themselves! | Find out more
Accelerate results with:
Good to know
• Fragrance free, scent comes from natural actives
• Our remedies contain a high concentration of natural ingredients, so that you only need a small amount of product with each application
• Lasts on average: 8/12 weeks when used daily AM & PM
• Free from GMO's, parabens, mineral oils & harsh ingredient actives.
• Tested on humans, not animals. Proudly crafted in the UK
Get 100 points for signing up | Tap here
Complete quick & easy missions to earn remedy points & get money off vouchers!
Balinese Aloe Vera Juice
Known as an ancient skin healer, it has traditionally been used as a medicinal plant to treat wounds & burns. And was loved by Egyptian queens Nefertiti and Cleopatra who used this plant as part of their regular beauty routines.
Indonesian Lemongrass
Traditionally used to soothe insect bites, this natural antiseptic & astringent plant helps rid spot causing bacteria; limit oil production, helping minimise the appearance of large pores.
FAQ'S
How do the products work?
Our experience led formulas are crafted with nature and ancient wisdoms - using the Earth's most effective ingredients that have demonstrated efficacy through thousands of years & are backed, and verified by extensive global research
How long does it take to see results?
Our customers have said to have seen a difference in their skin immediately after using, by looking more healthy in appearance. However, it normally takes 28 days for the skin to go through a full regeneration cycle to see optimum results
Can you use Frank's Remedies underneath make up?
Absolutely, our customers do this & say it helps treat, protect and also minimise the effect make up can have on stressed / spot prone skin
Can I get free advice on what products are best for my skin?
Absolutely, Frank's Remedies has a hotline for just this! Message a skin guide on WhatsApp: +44 7838 025541 or orders@franksremedies.com 
SHIPPING & RETURNS
Free UK Delivery
Get free uk standard delivery with orders over £35
30 Day Money Back Guarantee
If you don't see any imprimprovement after 30 days of use, get a full refund of the purchase price
Get in touch
• Instagram: @franksremedies
• Email: orders@franksremedies.com
Order tracking
Once your order is dispatched you will receive tracking details of your parcel
FRANK'S BELIEFS
Guided by experience
Stress skin specialist | Our formulations are crafted using ancient wisdoms, founder first-hand experience, with efficacy backed by ethnographic & scientific research
Ethical & responsible
100% vegan skincare. We craft waterless formulas (where suitable), with ethical & sustainable ingredient sourcing & fully recyclable or biodegradable packaging
Social impact
We support 11-15 year old students with mental wellness, through our AQA accredited in-school program. Along with helping to improve the lives of young people
Perfect for this 52yo man!
I've cycled though loads of moisturisers and face gels in my 52 years on this planet - and I can say genuinely, hand on heart, that Frank's Remedies are the best, They have transformed my skin in a few short weeks, from red, blotchy and flaky to smooth, visibly even and fresh looking. I'm not saying I've been transformed into a supermodel or anything but these have really done the trick. I'm using the face wash, treatment gel and clearing face cream, morning and night, and they are settling in so well on my skin. So many other products seem to work for a few days and then overload my skin and I have to stop using them. I've been using Frank's Remedies for three weeks and so far the improvement has been amazing. I really hope you never stop making these products Mr Frank!
This is our go to, can't live without it!
We love using this product. So reliable, fab results!
Transformed my skin
I can't believe how much one single product can transform my skin so much! I suffer with really bad scarring and flare ups of acne that was so painful. Since using this product, it's calmed down so much. I find when I have an angry spot on my face, I pop this on overnight and in the morning... it's gone! I am so grateful for this product, and will be most definitely stocking up - I'm in awe
Brilliant product for problem skin!
I got this in my Indy Box and love it. Have had troublesome skin recently - seems to flare up at this time of year - and this really helped calm it down. Smells good and feels so smooth and hydrating on the skin. Would definitely recommend!
Best product ever used.
I received the antioxidant face gel as part of The Indy Box and it is one of the nicest products in have used in a long time. I dont have skin that is prone to breakouts but my skin is quite oily by nature. This gel soaks in quickly so I can use another product on top or as a stand alone product. It has a lovely fresh feeling when on the skin, I am truly impressed. Very keen to continue using in the future
Let's help you figure it out
Discover the skin solutions you need.
8 questions. Less than 30 seconds!
Take Skin Quiz